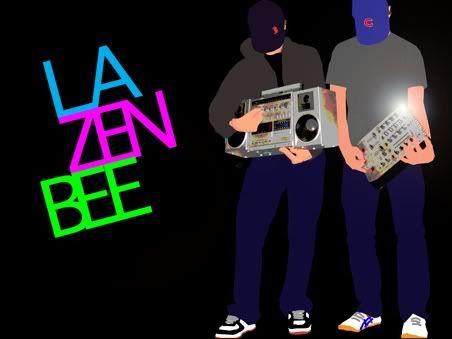 hailing from the mighty might basstown,
the up and coming producers
LA ZEN BEE
are smellin like pure local gold.
they arent just regulars in the boston scene, they are pushing the new sound of
the electro beat generation, not just posting "edits" on blogs. this is talent.
comprised of the friendly Andy & Mike, they started Djin together almost 7 years ago,
inspired by the Daft Punk revolution, from the mouth of mike himself:
"we basically lived on a diet of Crydamoure and Roule until we both went to college (Andy
went to George Washington, I went to Providence College). Andy held
down a residency in DC and we started a rock band called Lazenbys. We
decided we hated working in a group format and we were really feeling
dance music again,... so we disassembled the band got into producing again."
judge for yourself you wont be disappointed:
La Zen Bee - L, C, A (320k)
be sure to catch them at a basstown event soon